Wondering what's on at the next monthly general meeting? History West tells you about the guest speaker, as well as offering news and views given by our contributors. Some are specialists. Others see heritage . . . in a lace tablecloth, in a letter from a great-grandmother, in drawings of a three-masted ship.
The newsletter also has book reviews, highlighting works covering local history, and reports on tours and events. Information on tours, which include Perth locations and regional areas, and events, community talks and morning teas promoting recent publications with lively talks by their authors.
News from regional and regional affiliated historical societies is also summarised in History West.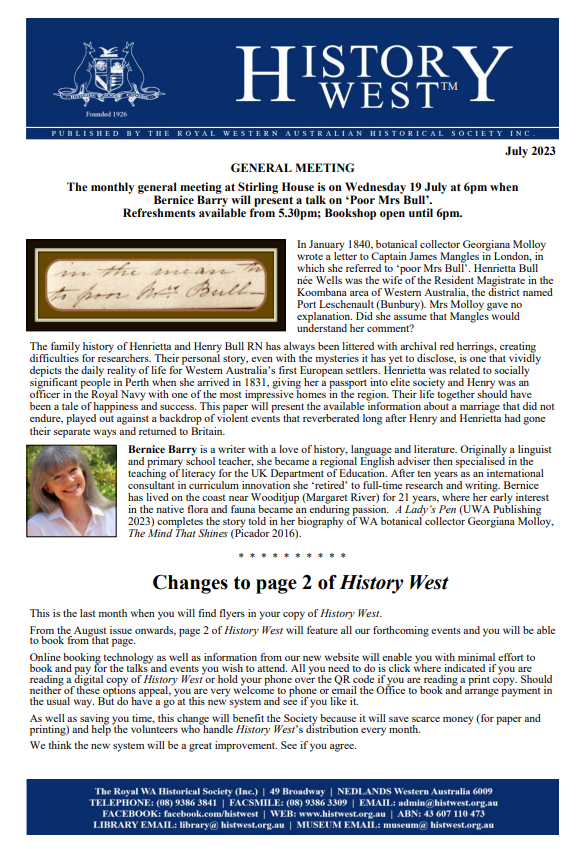 Previous Editions